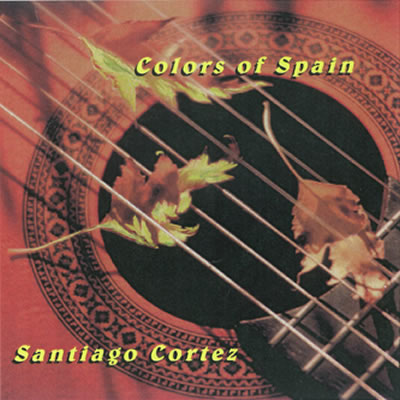 Colors of Spain
Simultaneously respecting and expanding the musical traditions of his ancestors, Santiago Cortez blends influences from the music of many cultures into his own vibrant "Flamenco Fusion."
"Painting with the colors of Flamenco, Pop, Jazz, Classical and World Music- Cortez has created a masterpiece."
Enrico Varea - Latin Connection
"A Picasso of the guitar."
The New Music Echo
"A rainbow of sounds that groove and soothe. Cortez be 'da man!"
World Beat Radio
Free Track - Carnival
Sample 1 - Emerelda's eyes
Sample 2 - Round Madrid night